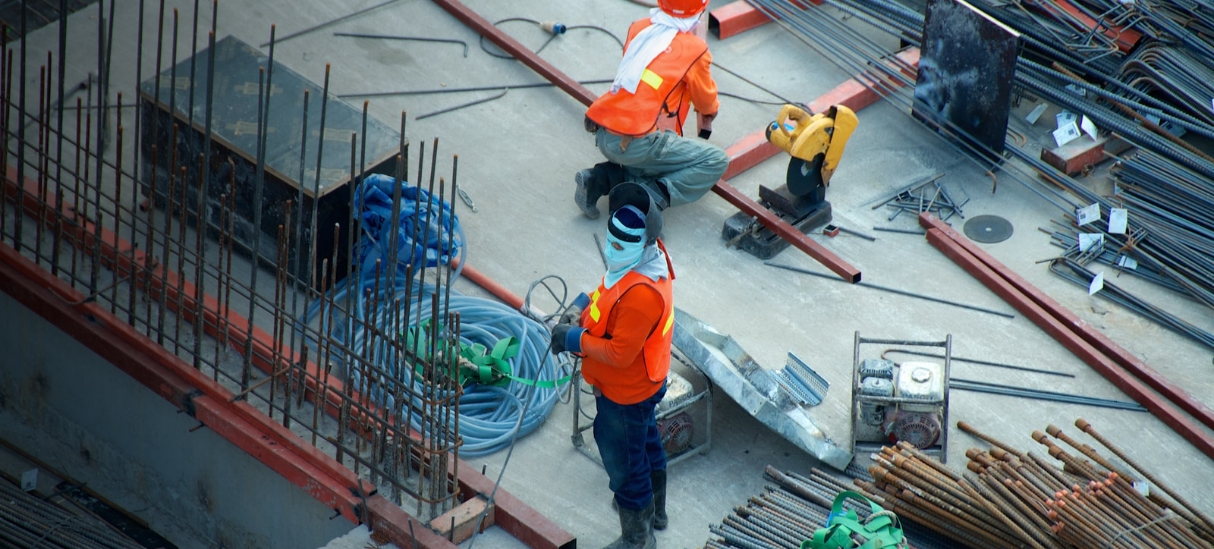 Key sector risks
Published December 2021
Repairs, maintenance and development
According to the Regulator of Social Housing, the sector remains broadly on or slightly below budget on repairs, the latter being typically due to Covid related delays. The forecast spend on repairs and maintenance for the 12 month period to June 2022 is £2.9bn, which includes catch-up spending 'reprofiled' from the first quarter of 2021.
On development the picture is similar, with an upward trend from the low point of activity in June 2020 but spend still well below forecast. Shortages of materials and labour are having a big impact on the construction and transport sectors and leading to development delays for associations. Price increases are affecting lead times and negotiations and distorting the underlying costings of development. Brexit and Covid have been significant causes and exacerbating factors in the supply chain crisis, and the construction sector is particularly reliant on EU imports and labour. EU migration to the UK is now [when/source?] net negative for the first time.
– 1.1m vacancies in UK labour market, compared to 29.2m on payrolls
– 43,000 unfilled posts in construction sector, the worst shortage in the sector in twenty years
– 49,000 EU born construction workers reportedly left the UK between 2019 and 2020
– 15,000 EU lorry drivers are estimated to have left the UK
– Price increases of over 74% for some materials such as imported plywood, fabricated structural steel and imported sawn or planed wood
At the same time, unemployment fell to 4.5% and suggested that the end of the furlough scheme has not worsened joblessness as feared. In fact, roughly 90% of those furloughed in September 2021 are now in work again. The twin shocks of Brexit and Covid seem likely to continue affecting supply chains for some time.
Decarbonisation
Data on decarbonisation spend remains limited given that there are no specific disclosures on decarbonisation spend in associations' regulatory returns. There is significant variation among housing associations in terms of how far down the line they are with incorporating fully costed retrofit programmes into their forecasts, but anecdotally it seems that relatively few are there yet.
BEIS' own research, published in a report titled 'Social Housing Decarbonisation Study: view from Social Housing Providers', found that on average over two third of providers "were looking to improve the energy performance of at least some of their homes over the next ten years". However, this rose to 82% and 91% for medium and large providers. This effect of organisational size implies that decarbonisation requires a level of resource that smaller associations might lack, and the absence of legislative impetus until very recently will have kept decarbonisation well down the agenda for many.
The number of associations with actionable plans in place is small, with only 25% having a specific date and target for some element of stock decarbonisation. Again though the effect of size is considerable; for medium and large providers this figure was 72% and 85% compared to just 10% for smaller ones. The sector as a whole has a long way to go on decarbonisation, but this data demonstrates the variance between associations and the need to ensure smaller associations get the support and information needed to begin tackling the problem.
Decarbonisation looks set to become a major sector risk, both in terms of legislative non-compliance, tenant health and wellbeing and financial security (18% of social housing households are estimated to be in fuel poverty) but also reputational. Ensuring that sums committed are spent wisely and on technologies that will last are also important considerations.
Sales Risk
Sector exposure to market sale risk continues to decrease, with the number of unsold units reported by the Regulator of Social Housing now being 1,655. The Regulator has noted that development for market sale remains concentrated, with just five associations owning over half of all unsold units. Therefore while on a sector level market sale risk is heading in the right direction, it remains a big issue for some providers.
A similar reduction can be seen in the number of unsold shared ownership units, down now to 6,662. Yet the number of units unsold for longer than 6 months has increased, with almost a third of these owned by associations based in or around London.
The housing market remains underpinned by high demand and restricted supply, with price growth persistently high. Prices were up 13.2% in the year to June 2021, and increase from the 10% recorded in February 2021. As with sales risk, national house price figures mask regional variations, with the North West seeing the strongest growth of 18.6% compared to London's figure of 6.3%. This geographical dynamic is expected to endure over the next five years but with price growth dropping to more normal, pre-Covid levels.
Despite this 'hot' housing market actual sales volumes remain lower than pre-Covid. The imbalance between supply and demand ensures that the house prices remain high, and there seems to be little likelihood of a material price correction in the near or medium term. For associations, as owners and managers of housing assets, this is positive, but for tenants it means the affordability crisis is unlikely to abate soon. A key factor in future movements will be the Bank of England's response to rising inflation (link to Will piece).
Reputational risk
There have been a  number of high profile TV and press stories this year involving unacceptably poor quality housing provision and standards. These have not only drawn the ire of the new housing secretary Michael Gove, but also refocused the debate around ESG and social impact, which had been focused on disclosure and environmental activity, but not on social risk and controversy. While it is arguable that these scandals represent the exception rather than the rule, the reputational damage to the sector is all the worse precisely because it comes at a time when the sector, conscious of the funding it requires from government to cover decarbonisation and fire safety, has begun talking in earnest about speaking more forcefully and in unison about the sector story and social value and impact.