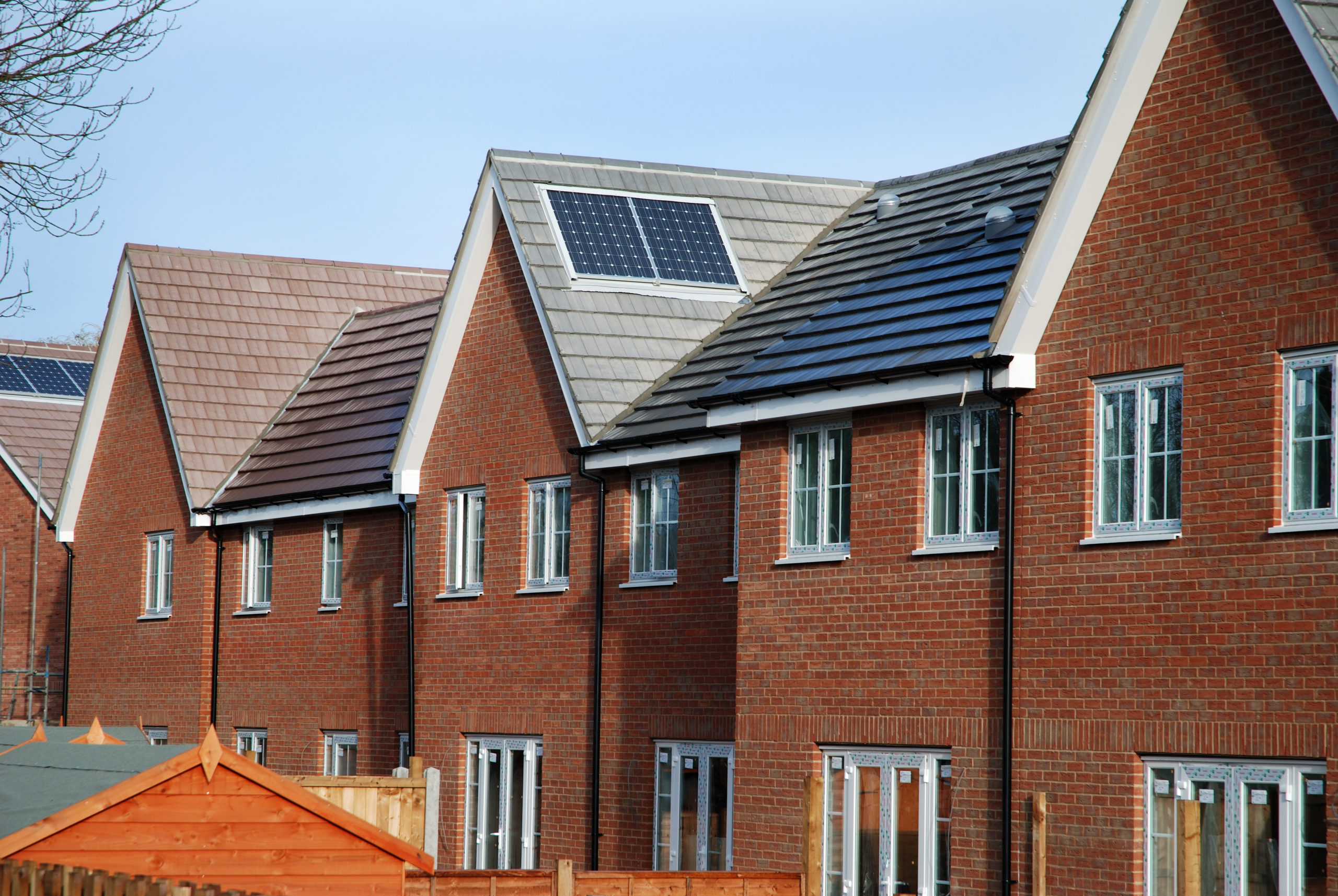 The decarbonisation 'phone-book problem'
Originally published in Social Housing magazine.
At a dinner party in Chile in the 1950s, economist Albert Hirschman asked his host for the phone number of a friend he wished to catch up with during his trip. The host didn't have the number, so Hirschman announced that he would consult the local telephone directory.
This request was met with laughter and derision by the guests, who told Hirschman it was pointless, as the phone book was wildly out of date. They joked that this uselessness was symbolic of the ineptitude of the country's economy.
Undeterred, Hirschman found a telephone directory that evening and rang the number next to his friend's name. After a few rings, his friend's voice appeared at the end of the line, loud and clear.
The story of Hirschman's phone book has been used to demonstrate the role attitudes and narratives can play when dealing with endemic issues. In this case, the narrative of backwardness and economic stagnation clung to by many of South America's own academics was, Hirschman claimed, undermining attempts to develop the continent's economy.
The discussion around achieving net zero and, more specifically for this piece, decarbonising housing has tended to be coloured by pessimism, with a focus on the dizzying costs reaching into hundreds of billions, the supply shortages, bottlenecks and sacrifices that need to be made.
But this is where social housing can beat a path to the door that the private sector can follow and show what those who have been working in it for a while already know.
The sector has a great track record as one that responds to pressures with creativity and drive. Ten years ago, as grant rates were cut, the task of continuing to deliver high output of new affordable units seemed impossible.
But associations found ways around it. They shifted into cross-subsidy funding models, took on greater development risk and managed it well. When the pandemic hit, and government support was less than forthcoming, associations pivoted quickly to prioritise tenant well-being.
And by clearing the path and attacking the problem with the creativity and optimism required, stakeholders will realise that the sector is absolutely key to achieving the UK's net-zero goals. Already some of the fog around decarbonisation is starting to clear. Moody's latest estimate on the cost to reach energy performance certificate (EPC) band C for English associations is, at £9.1bn, significantly lower than earlier estimates.
It's increasingly clear that, for some associations, existing maintenance budgets will cover some of the fabric spend to reach EPC C. We should get a sense from the next round of business plans of the probable impact of the EPC C target on individual associations. It feels more achievable than it did even just last year.
However, it is clear that the sector is being asked to do a huge amount at a time when business plans are already under significant pressure, and it is true that retrofitting at scale remains impeded by factors outside the sector's control. The sector needs all the help it can get, and it is willing to use its resources to help solve this problem. The question is: will other stakeholders reply in kind?
Information asymmetry tends to compound the phone-book problem. Without regular dialogue with others and the sharing of knowledge that challenges our assumptions about our world, we tend to reinforce our existing perceptions and beliefs. I think this is one reason why my optimism remains somewhat undimmed, for at The Housing Finance Corporation we are lucky to have regular contact with over 160 individual associations, which affords us a unique insight into how the sector is approaching new challenges.
While some associations have started to publicly build sustainability into their brand, many others are quietly marching on, to little or no fanfare. I know of several associations trialling net-zero retrofit programmes, or zero-plastic house construction. Many are already close to completing the improvement of stock to EPC C, while others are working their business plans to accommodate whole-house net-zero strategies, not content with just reaching EPC C.
In a funding environment focused on environmental, social and governance issues, there is a growing realisation that even though decarbonisation represents a significant cost from which there is no financial return, it will also have huge benefits for tenants. Their fuel bills will be lower, their homes warmer in the winter and cooler in the summer. Just because well-being is difficult to quantify, it doesn't mean it isn't a worthy outcome.
Conceptualising retrofit in this way is part of the process of moving away from pessimistic perceptions of decarbonisation as a problem to be minimised, and towards thinking of it is an opportunity to be seized. The goal of sustainable communities is a very real and achievable one that we should all be striving for.
The trick will be to continue regular communication and dialogue so we can all understand best practice and learn from each other. As the language and logic of net zero becomes more entrenched in our day to day, much-needed policy change and funding will invariably materialise. But for now, I still have trust in my phone book.
By Arun Poobalasingam, Head of Business Development and Relationship Management, THFC