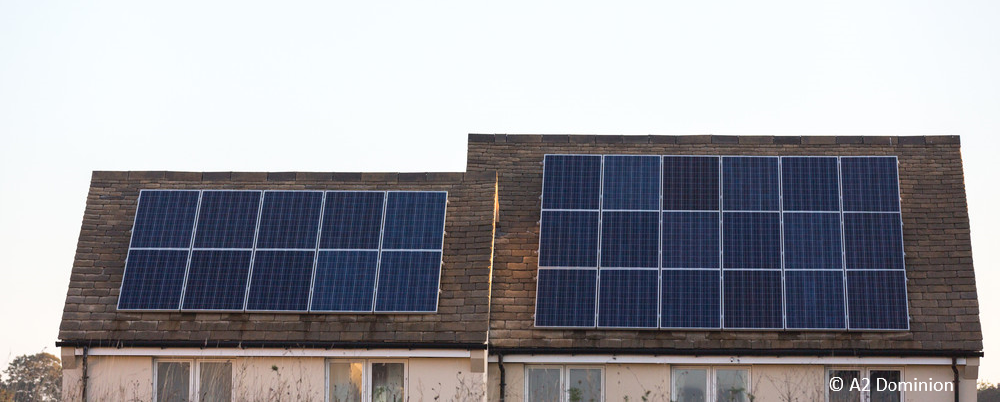 Retrofitting social housing: what you need to know
Why do we need to get to net zero?
A climate emergency has been declared by countries and organisations around the world, resulting in 194 states and the EU signing the Paris Agreement. The signatories are responsible for over 87% of global emissions. The Paris Agreement addresses greenhouse gas emissions mitigation, finance and adaptation to avoid climate change, limiting global warning to below 2°C and striving to limit temperature rise to 1.5°C. The Intergovernmental Panel for Climate Change (IPCC) has said net zero carbon operation is required to avoid the continual rise in temperature to 1.5°C.  Most recently, COP26 resulted in The Glasgow Climate Pact becoming the first ever climate deal to explicitly plan to reduce coal, along with financial support for the most at-risk countries. However, these pledges do not go far enough to reach the 1.5°C target.
What's UK Government doing about it?
The UK Government has itself declared a climate emergency with a legal agreement to decarbonise by 2050. As part of this plan, significant decarbonisation of the buildings sector, which accounts for approximately 40% of carbon emissions, is required. But existing legislation – such as the National Planning Policy Framework, Future Homes Standard and Clean Growth Strategy – poses no immediate targets or restrictions around retrofit.

How much does the UK built environment contribute to carbon emissions?

Carbon emissions relating to housing remain one of the key challenges that the UK faces in meeting its carbon targets. The UK buildings sector accounts for approximately 40% of carbon emissions. Housing is responsible for 18% of current UK carbon emissions, with social landlords owning around 17% of the UK housing stock. Therefore, social housing in the UK has a significant part to play in reaching the required decarbonisation target. For retrofit of social housing, the Government has set a target for all social homes to be minimum EPC C by 2030. However, policy or incentives to drive this change at scale are currently lacking.

What's the challenge for HAs?

The Climate Change Committee's Report: The Sixth Carbon Budget: The UK's Path to Net Zero (Dec 2020) set out the top priority for the housing sector as: "Deliver on the Government's energy efficiency plans to upgrade all buildings to EPC C over the next 10-15 years". But this is only part of the challenge….

How much is retrofit set to cost the social housing sector?

The Climate Change Committee suggest £55 billion by 2050, compared with BEIS' published estimate of £35-65 billion, to achieve EPC standard C. Given that there are currently around 30 million households in the UK, this amounts to around £1,833 per home. Social rented housing in the UK amounts to around 5 million, which would therefore require around £9 billion of investment to reach the net zero goal.
A recent study by Savills and the National Housing Federation says a 'base case' to achieve EPC-C by 2030 and then replace gas heating with heat pumps 2030-2050 will cost £36bn (under the current SAP methodology, the substitution of electricity for gas will reduce the EPC rating, in some cases below C).
The 'central case' – achieving EPC-C by 2030, replace gas heating with heat pumps by 2030-2050 and continue to improve the fabric to ensure that the EPC rating remains at C or better and residents experience minimal difference in expenditure on heating – would be £48.7bn.
The 'maximum energy efficiency case' – retrofit homes to achieve maximum practically achievable SAP and minimise energy demand and then replace gas heating by 2050 – would be £58bn.