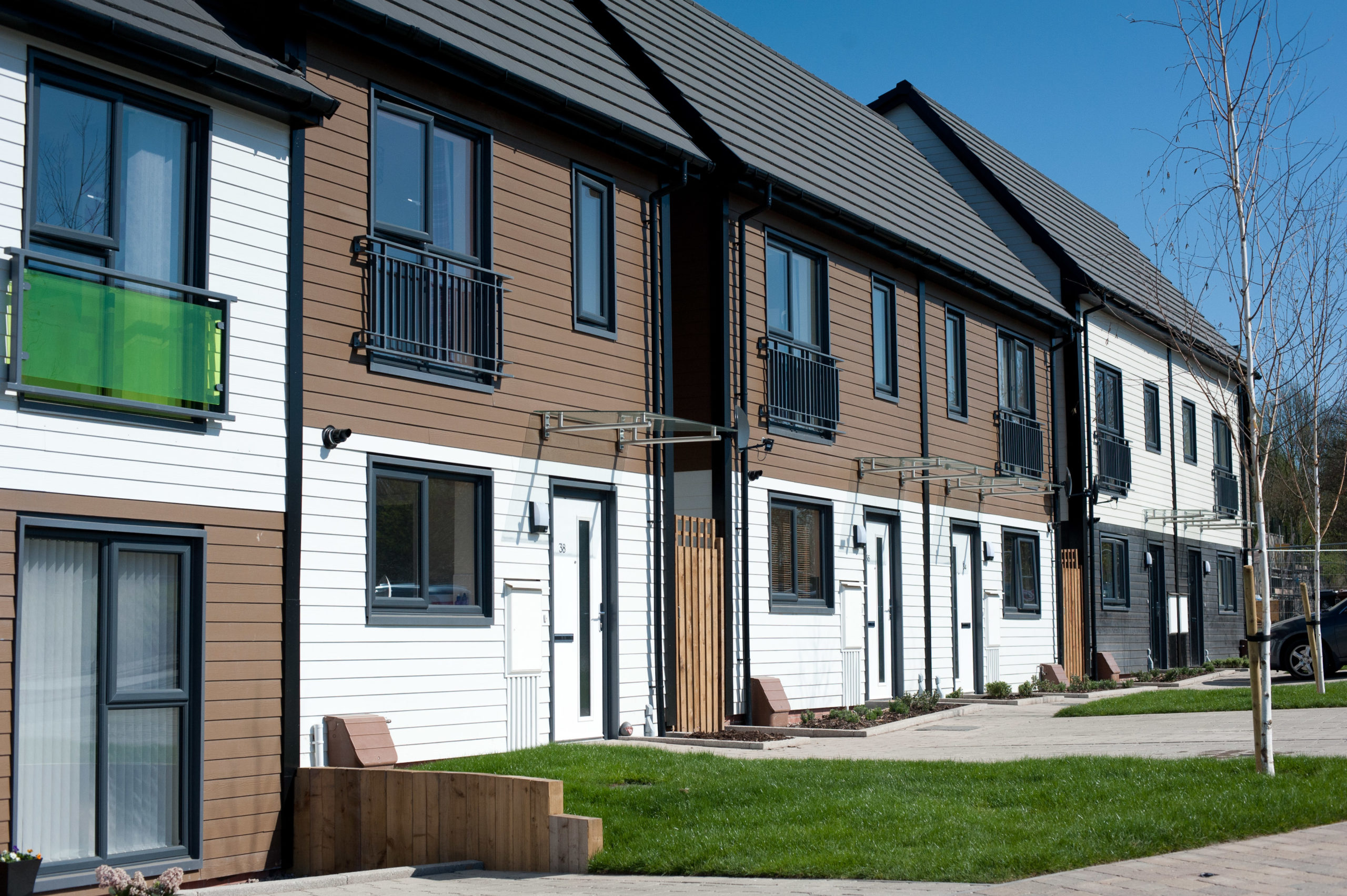 MMC as Security
In September 2020, THFC announced a new policy for the charging of volumetric and panellised modular housing as security, as well as a commitment to identifying a suitable housing association that would help put this new policy into practice. This led to THFC's first charging exercise with homes being built using offsite construction, often referred to as "modern methods of construction" (MMC) completing in January 2022 with borrower GreenSquareAccord.
MMC is a way of describing a range of different construction techniques; they are innovative and offer more environmentally-friendly ways of building structures. The phrase emerged from a 2005 report by the National Audit Office, which focused on new methods for enabling '…a process to produce more, better quality homes in less time.' This includes panelised units produced in factories and assembled onsite, volumetric construction producing 3D units in factories and transported to site, hybrid techniques, including floor or roof cassettes, pre-cast concrete foundation assemblies, pre-formed wiring looms, mechanical engineering composites and innovative techniques such as tunnel form or thin-joint block work.
Take up of MMC among lenders has been relatively slow, however, in part hindered by costs and lender hesitancy. Key challenges to mortgaging MMC units include:
Product quality assurance
Lifespan certainty
Medium and long-term maintenance requirements.
Future marketability
More recently, the Government has encouraged uptake of MMC, with the 2021 Affordable Homes Programme stipulating that 25% of homes being built should use MMC.
GreenSquareAccord was formed in early 2021 by a merger of Accord Housing Association and GreenSquare Group, with a footprint of 25,000 homes across the West Midlands and South West. Accord had been operating an offsite manufacturing facility since 2011 under the "LoCal Homes" brand. In July 2021 GreenSquareAccord borrowed £75m from bLEND Funding Plc as part of an exercise to fund new developments in Gloucestershire, Oxfordshire and Wiltshire.
In January 2022, 120 were made using timber frame units produced by LoCal homes were charged as security on the £75m loan.
The 120 timber frame properties are located in developments in and around Walsall, and all of them have been given a 'B' rating in Energy Performance. Moreover, all the MMC units also have a design life that both surpasses British Standards and are covered by Premier Guarantee Insurance. While the timber frame product falls under the DLUHC definition of MMC, it is standard in terms of construction and widely used.
This charging exercise was the first under THFC's new policy, and demonstrates its commitment to helping the sector overcome the perceived challenges around pledging MMC units as security. An emphasis was placed on the provision of comprehensive data on the units and their maintenance schedules to support valuations. In addition, new forms of assurance/insurance products like BOPAS and NHBC provide a basis for lender confidence in charged MMC units.