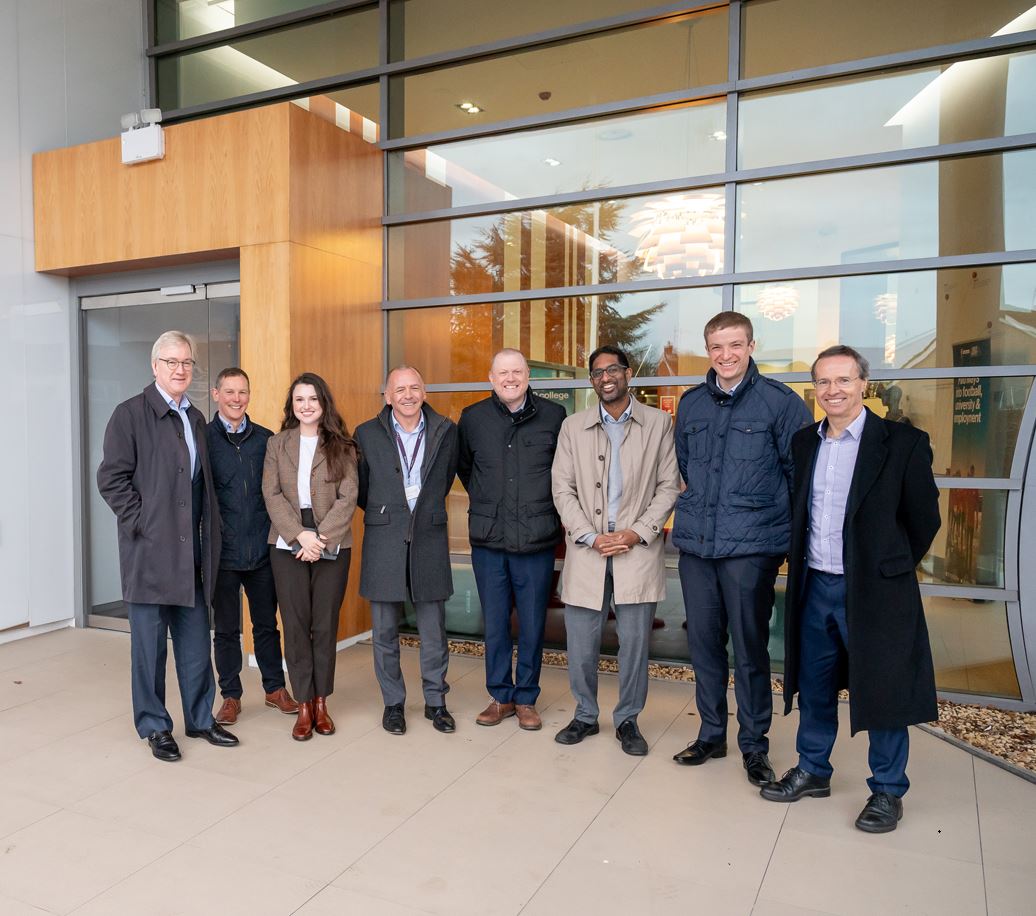 Liverpool
24-01-23
Piers Williamson, Chief Executive of THFC, along with members of THFC's Relationship Management team, travelled to Liverpool last month to meet with Torus Group and witness the impactful regeneration work they are achieving across the city. The THFC team visited 10 Torus sites, all of which are planting the seeds of prosperity for the vibrant communities and hardworking families of one of the UK's most dynamic cities.
THFC has stood beside Torus for the past five years as they have brought their vision of development, regeneration, and social impact to life. In 2017, THFC on-lent £38m at a rate of 3.07% to Liverpool Mutual Homes (LMH) to help fund its development programme, one year before LMH merged with Torus, Helena Partnership, and Golden Gates Housing Trust to form Torus Group. THFC on-lent to Torus again in 2020 through the issuance of a 34-year bond with an interest rate of 2.17%. This bond was issued through THFC's bLEND vehicle and generated proceeds of £100m, which Torus has used for continued development and regeneration initiatives.
THFC's tour began with a visit to one of Torus's flagship regeneration projects, located on Lightbody Street in the "Ten Streets" area. Heralded by many as Liverpool's next shiny, in-demand area, "Ten Streets" represents a sense of newfound aspiration for the city. Torus expects a total of 195 units, comprised of three 7-story blocks, to be completed on the site by 2025. All will be classed as Right to Buy, a reflection of the city's bright ambitions for its future.
Later in the day, the THFC team had the opportunity to visit the stunning Ogden's Place in Everton. Originally the headquarters for Ogden's Tobacco Company, Torus worked alongside Countryside Properties and Housing Maintenance Solutions (HMS) to convert the Grade II listed, Queen Anne-style building into 19 new apartments. 13 new affordable homes were also built on the former factory buildings, and the more than century-old clock tower was fully restored. The impressive conversion was completed in 2020 and has rejuvenated the area, whilst preserving the old-style character and charm of the building's historic past.
Another highlight of the day was THFC's visit to The Approach in the Edge Lane area, another of Torus's landmark regeneration sites. Nestled between the University of Liverpool, the Royal Liverpool University Hospital, and the Wavertree Botanic Gardens, the Approach has seamlessly connected the previously disjointed nearby areas and fostered a true sense of community. The project, thoughtfully designed with its signature black and tan colour palette, consists of 145 homes for Shared Ownership and Rent to Buy and was completed in 2022.
The sense of regeneration and renewal that Torus has fostered throughout Liverpool is undeniable. Torus sits at the very heart of the city's revitalisation, providing much-needed social housing and laying the foundation for future communities to thrive.
Allen Barber, Group Finance Director at Torus, said: "We were delighted to showcase a selection of our existing and new developments in North Liverpool to the THFC/bLEND team, and to highlight the impact bLEND funding is having in our communities.
Schemes like The Approach, Lightbody Street and Ogden's Place are delivering transformational impacts beyond quality, safe homes. This shows how the THFC partnership is driving sustainable change and building long-lasting social value."