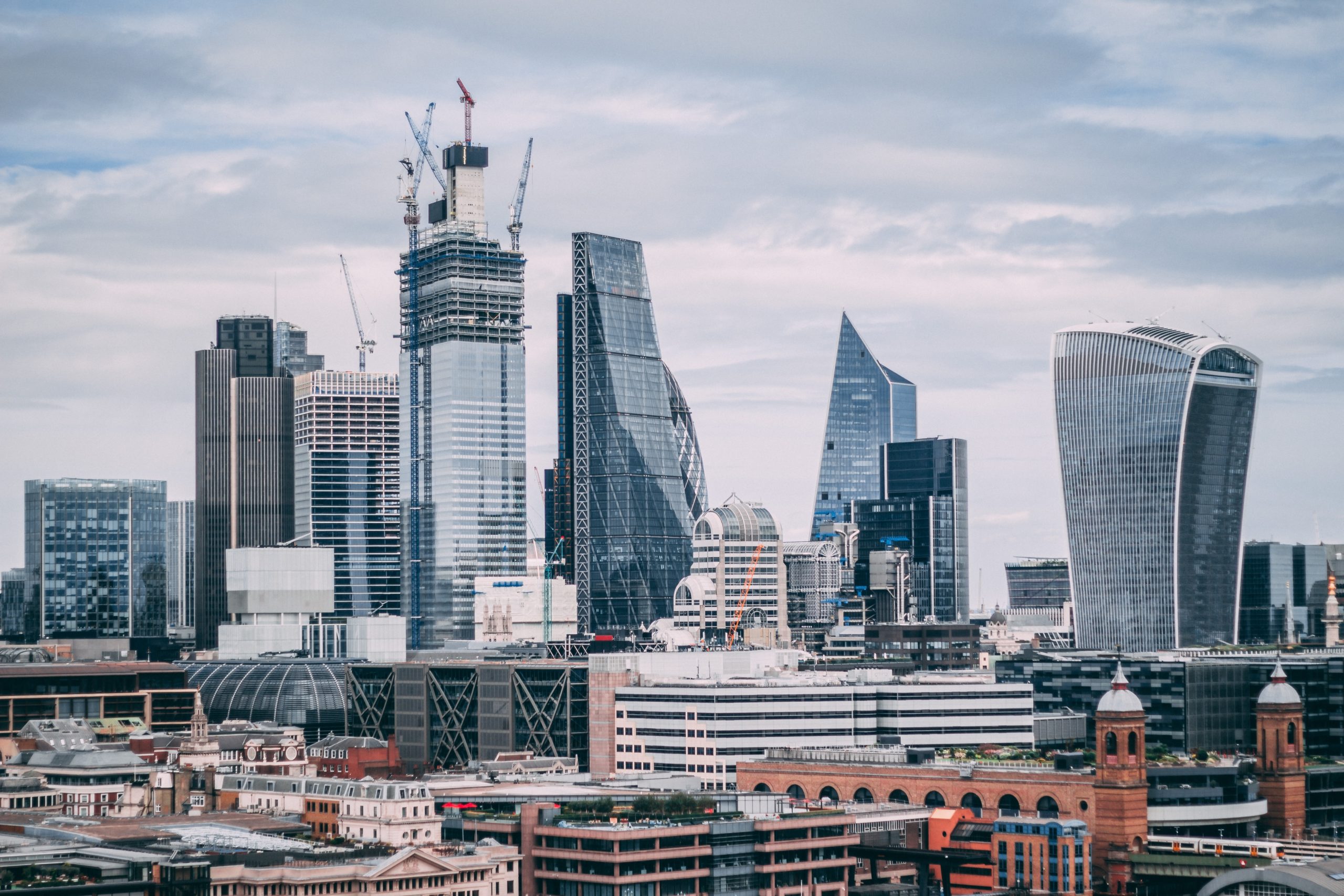 Do investors still care about ESG?
12-07-23
There has been a dramatic increase in Environmental, Social and Governance (ESG) linked funding in recent years, and it is now seen as a standard feature of social housing funding. The finance community has been increasingly attracted toward investment that can offer a positive societal impact and, given that the core purpose of the social housing sector is to provide affordable homes for those who cannot access the private market, housing associations (HAs) have been widely recognised as meeting the 'S' criteria of responsible investors.
But that core purpose is only part of what ESG covers. There is a range of 'S' and 'G' factors that the sector continues to grapple with – from supply chain risk through to staff wellbeing and diversity. There is also the 'E' element which, despite being less obviously associated with social housing compared to the 'S' element, will be just as important for HAs to address as the UK works toward achieving its national net zero targets.
In many senses, HAs are competing with other industries – many of them with less obvious ESG credentials – for funding.
As the ESG investment movement has grown, many of the world's largest corporations have invested significant time, money, and efforts to better showcase their sustainability credentials. While this has resulted in whole industries sharpening up on their ESG performance, there have been a swathe of counterarguments and accusations of greenwashing, calling into question the whole ESG movement.
So, where do we stand on ESG now? And how does the sector remain competitive in the eyes of investors?
ESG's importance will continue to grow
Social housing has long been a highly regarded sector by investors due to its exemplary track record on defaults, coupled with the strong economic oversight provided by the Regulator of Social Housing (RSH). However, investors are increasingly driven to understand the ESG implications of where they are investing their funds. The most obvious way this manifests itself is in ESG information requests.
Arun Poobalasingam, Head of Relationship Management and Business Development, says: "As the demand for ESG data has skyrocketed in recent years, investor requests for ESG-specific information have become commonplace among the sector."
He adds: "The problem is that investors are asking for different types of ESG information, or they might be asking for the same information but asking the questions in slightly different ways. There is a risk that multiple requests, in addition to the lack of consistency behind them, will become overwhelming for many HAs."
Maria Redondo, Director of Social Housing at M&G Investments, elaborated on the subject at the annual Social Housing Finance Conference in London.
She said: "We have seen an escalation of requests since last year, asking for more detailed information."
Maria explained that M&G uses a number of criteria to evaluate the ESG credentials of an investee, including five indicators for Environment, two for Social, and around eight for Governance.
She added: "Being a sector with a strong ethos and good governance, the scorecard is very strong. On the environmental side, the sector lags behind when compared to other sectors. For instance, 77% of our assets under management, we have emissions data on. For social housing, we have only 32% of our portfolio. It is a big gap."
This lack of consistency behind ESG questionnaires, as well as the sector's desire to communicate its collective ESG story with one voice , were the inspiration behind the creation of the Sustainability Reporting Standard for Social Housing (SRS). Launched in 2020, the SRS provides a consistent set of social housing specific ESG standards through which HAs can communicate their ESG information.
Chris Yau, Director of Origination and Sustainability, Housing, at Lloyds Bank, says HAs should only expect more disclosure demands around the 'E'. "We will probably see a big acceleration more specifically around the 'E' given the introduction of new regulations and legislation," he adds.
The ESG story beyond the label
Investors are increasingly looking beyond the ESG labels attached to their investments and digging deeper to understand the underlying story beneath the data.
Despite the rich social value that the social housing sector delivers, there are also questions to be answered regarding certain issues the sector has faced in recent months and years. It is no secret that HAs are dealing with problems surrounding disrepair of their existing stock, which has had negative implications both for tenants and for the reputation of the sector.
Will Stevenson, Deputy Treasurer and Relationship Manager at THFC, says: "Given the current news flow, investors will naturally keep an eye on the works required on existing stock. This covers vital areas including fire safety, damp and mould, and meeting minimum energy efficiency requirements in the coming years.
He added: "It is crucial that HAs demonstrate a good understanding of the condition of their existing stock and the spend requirements for it in the short, medium, and long term."
ESG and funding
Chris has already observed the impact that ESG is having on bank funding in the sector. He says: "We did see a big influx of 'E' focused KPIs. Over the last 12-18 months in social housing, we have not done a deal that doesn't have one or two social-linked KPIs, at the same time."
Will suggests that those HAs that do not engage fully with ESG could miss out on funding in the future. He says: "As ESG becomes more and more important to funders, it will become more difficult for HAs to raise new funding or refinance existing funding without taking into account ESG considerations."
As the demand for ESG data intensifies, it is vital that smaller HAs are not left behind.
As Maria says: "We know that gathering this information takes up a lot of resources and I think this is where we will need to come up with a solution to help out, in particular, small associations that have lower resources to allocate to ESG."
THFC has now produced two annual reports linked to the Sustainability Reporting Standard for Social Housing (SRS). These reports have produced invaluable data and helped THFC gain insight into how their lenders are operating.
As well as working closely with their HA clients – both large and small – to collect the relevant SRS data, THFC actively encourages borrowers who haven't yet adopted the SRS to become official adopters themselves.
The need to look beyond the sector
It is important to remember that the key funders of the social housing sector also operate across a number of other industries, which all have their own sector-specific ESG demands. What this means for the social housing sector is that it must remain competitive in terms of attracting ESG finance.
Sustainability reporting standards are emerging and evolving on a regular basis. Bodies like the International Sustainability Standards Board (ISSB) and the Task Force on Climate-Related Financial Disclosures (TCFD) cut across nations and industries. The social housing sector needs to be mindful of this and ensure that it remains on the pulse, while maintaining the uniformity needed for year-on-year comparisons.
Danielle Hughes, ESG Strategy and Communications Manager at THFC, says: "The ESG reporting and regulatory environment is moving at lightning speed, with new standards and regulations being introduced by the week. While it is important for the SRS to keep pace with the wider ESG movement, it is also critical that it maintains enough consistency from year to year to show progress and allow for meaningful comparisons. There is a balance to be struck."
As Chris says: "It is really, really important to look beyond the sector. There's lots of emerging trends across a range of sectors which will benefit and at some point, it will feed into social housing more broadly. For example, carbon will rise up the agenda for social housing. At the moment we use EPCs which we know are fundamentally flawed, so there will be an evolution towards carbon and energy reporting, and we already see that across the commercial real estate market."
M&G Investments works across a number of industries which are tightly monitored, according to Maria.
She said: "We have other funds that are active in impact investment, ESG and sustainability investments. They do have more specific and stringent requirements, in particular the ones that are looking at the markets in the EU – they have to fulfil the Sustainable Finance Disclosure Regulations (SFDR)."
Where improvements are needed
With the emergence of the SRS, the social housing sector is moving in the right direction. But funders have their own sustainability targets, which will inform where they decide to invest.
For instance, Lloyds Bank has committed to decarbonising its loan book by 50% and to reach net zero by 2050 or sooner. With difficult targets to meet, funders will need to carefully take stock of their investments, which, Chris says, means HAs need to get their data in order.
"Data is key for us," he says. "You've got to have historic data that then serves as the foundation to be able to set tangible targets."
He adds: "A lot of organisations and clients that we speak to, they are probably at that stage where they've got their data collection structure right, but they're not quite at the stage where they're setting those forward-looking targets."
Chris also says that every association will be different and the target setting process should be about creating tailor-made targets.
"It's really important to build out what materiality and ambition looks like for each client on a case by case basis," he says.
THFC is looking at ways to help HAs stand out to investors by demonstrating the ways in which they are going above and beyond the minimum expectations. Will says this can be done by "achieving existing stock energy efficiency goals ahead of deadlines or by producing new build schemes ahead of minimum building regulation requirements."
What is clear from feedback from funders is that they are fully committed to developing their ESG work. This is driven by a combination of factors, including external pressure and commitments around net zero.
Whatever the motivation for the tightening on ESG initiatives, it is inevitable that HAs will be impacted by this process. And while the sector has made a valuable start on ESG, there is no sign of the demand letting up, so associations need to keep a keen eye on this agenda.