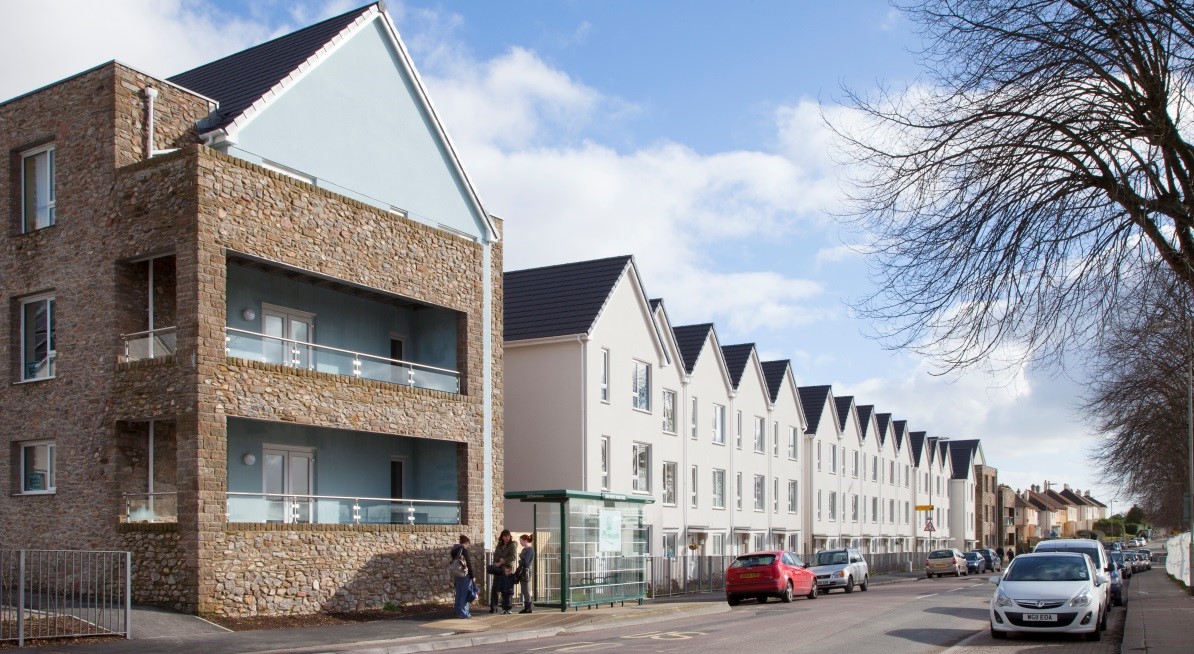 Plymouth
In 2013, THFC on-lent £30m of EIB funds to Plymouth Community Homes for the regeneration of the North Prospect estate.
This project not only improved the condition of the homes, but also revitalised the area, with new green spaces and a community building with shops and a library.
The North Prospect estate had been in need of investment for some time, and was afflicted by considerable incidents of anti-social behaviour, before Plymouth Community Homes took on the responsibility for its regeneration through a stock transfer.
Damp prone and structurally unsound homes were replaced to improve the ventilation and insulation, which are vital to the health of tenants. These homes saw their SAP rating go up from band E to band B. The estimated real savings in heating costs per home are c. £600 per year, helping to tackle fuel poverty among residents.
Overall 172 new build units for social rent were completed
The regeneration has led to a significant reduction in a crime, as well as supporting over 500 jobs through the construction, providing new apprenticeship opportunities. Business have flocked to the area, including an established pre-school which relocated to North Prospect, and a new community choir.
At the Beacon hub, residents and volunteers maintain a communal garden, as well as there being a library, meeting rooms and other shops. The local Mayflower School is now rated as Outstanding.
The final phases of the regeneration of North Prospect continue.
At the beginning of 2021, all 143 units in the second to last phase between Briardale, Foliot and Cookworthy Road were on track to be completed by late Spring 2022. This will take the overall number of completed units in the North Prospect Regeneration project to just above 900.