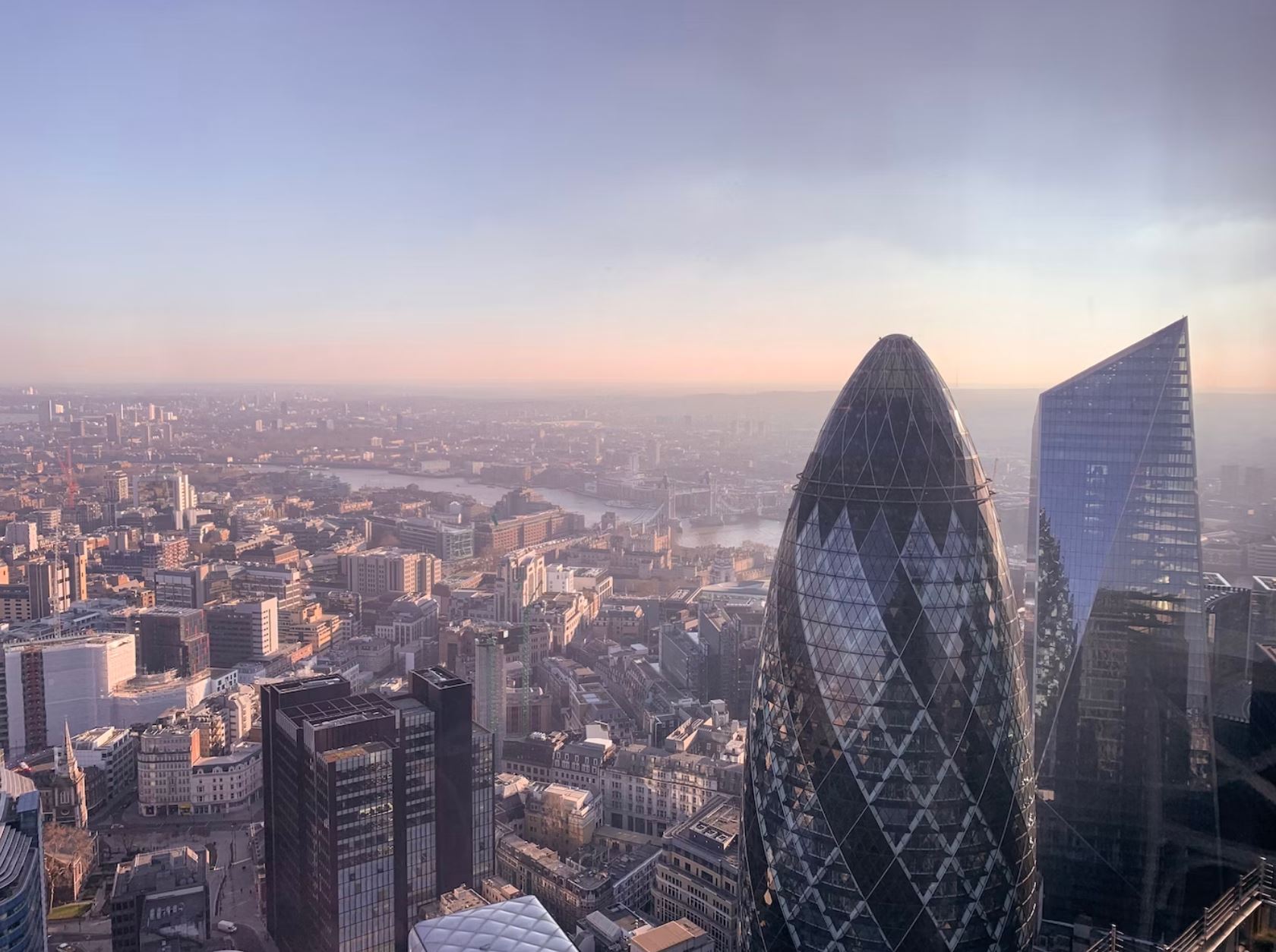 Social Housing Finance Conference 2023
17-05-23
The THFC team were pleased to attend the Social Housing Finance Conference in London on the 10th of May, which hosted nearly 350 senior finance professionals from the social housing sector to discuss the sector's most critical issues.
The day began with a fascinating keynote plenary in which Tej Parikh, Economics Leader Writer at the Financial Times, and Matt Painter, Managing Director of Corporate Reputation at Ipsos MORI, discussed the uncertain economic environment and the importance of building trust with tenants.
With so many pillars of the macroeconomy in flux, including a 40-year peak to inflation, continually rising interest rates, and no end in sight to the war in Ukraine, Tej noted the difficulty of making accurate economic predictions. While inflation is expected to drop to the 2-3% mark by the end of the year, there is no doubt that there are tough times ahead for the UK economy.
Matt highlighted the importance of pre-established trust when it comes to weathering crises with resilience. Trust, he explained, is built through honest and transparent communication with stakeholders during difficult times. "If you don't tell your own corporate story," he added, "others will."
Later in the morning, guests attended another plenary session entitled "Risk, Resilience and Reputation," in which the panel of speakers discussed some of the greatest risks the sector faces. These included the rising cost of finance, stock condition, increased demand for social housing amidst severe supply constraints, and reputational issues.
Another key risk involves staff satisfaction, wellbeing, and retention. An organisation's reputation plays a significant role here, as it impacts how frontline staff feel, are perceived, and are treated on a daily basis. Through effective communication and engagement with tenants and other stakeholders, housing providers can build up the trust and resilience needed to help them weather difficult times.
The session also brought to light the shortage of auditors in the sector, which will likely result in increased fees.
In another interesting plenary entitled "View from the funders," attendees gained insight into the sector's financial backdrop, which has drifted downward toward a lower credit rating environment across the board. While panellists emphasised that lower credit ratings make borrowing more expensive, they also highlighted the sector's resilience.
Alex Bodie, Head of Social Housing at Together Money, said: "There's huge demand [for social housing investment], and there always will be."
The final morning session provided attendees with a candid conversation on development targets. Emma Turner, Director of Treasury and Corporate Finance at Riverside Group, spoke openly about how competing priorities, coupled with resource constraints, have forced the provider to reduce its development targets for the next three years. Instead, she explained, Riverside has shifted its focus to improving its existing stock.
This trend of re-funnelling resources inward is being frequently observed across the social housing sector, as landlords grapple with the swathe of competing pressures including fire and safety issues, problems with damp and mould, and the decarbonisation agenda.
The second half of the conference shone a spotlight on ESG, data, and funding.
In a workshop session entitled "ESG: Are you getting aligned?," Naomi Roper, partner at Trowers and Hamlins, gave attendees an overview of the International Sustainability Standards Board (ISSB), which is in the process of developing a globally recognised set of ESG disclosures. The ISSB, which sits within the International Financial Reporting Standards Foundation (IFRS) Foundation, is expected to influence the world of ESG reporting in a significant way.
It is clear that the importance of quality ESG reporting is only increasing, as corporate reputations are increasingly tied to how well organisations navigate ESG issues.
The topic of ESG was also discussed in a separate workshop, where there was discussion on the increasing importance of ESG issues when making funding decisions. Another takeaway from this funding session was that, in order for the sector to better achieve its aims, funders should look to ease restrictive loan covenants.
Another intriguing session focused on the effective use of data to drive business decisions and support vulnerable tenants. Helen Langley, Senior Agency Support & Development Officer at Dudley Metropolitan Council, presented an inspiring case study about how her organisation utilised sophisticated Switchee data to identify an elderly tenant in need of support. Once this tenant was identified, the Council was able to intervene and provide the necessary aid.
In the penultimate plenary session of the day, panellists discussed the dire need for greater investment in both the social housing sector and the UK welfare system. Aileen Evans, Group Chief Executive of Grand Union Housing Group, pointed out that the Universal Credit system is in need of reform to increase the level of accessibility for the people who need it most.
In the absence of large-scale government support, the sector will need to continue to be creative as it navigates the raft of challenges.
In a final address to conclude a thought-provoking day, Sarah Gordon, former Chief Executive Officer at the Impact Investing Institute, spotlighted the fact that investors and financial market participants will be increasingly held to account for their impact on global sustainability issues.
The importance of trust and reputation were central to the conference's various sessions and discussions.
After the event, Sharon Woodward, Relationship Manager at THFC, said: "I really enjoyed the Social Housing Finance Conference this year, which provided the opportunity to gain new insight into the financial landscape of the sector. In a high-cost market with competing priorities, it was particularly useful to hear sector leaders discuss how they are efficiently allocating resources to maintain financial viability."